Uberdownloads Blog
Open source media players are making a valiant push to overtake their main stream counter parts including Windows Media Player, Real Player, and QuickTime. While most of the "big 3" come preloaded on your PC and play a decent amount of the videos you throw at them, these same players have become incapable of playing many new and upcoming formats and struggle to update in order to accommodate for the growing variety of media files that pop up every day. This is especially apparent when utilizing torrent sites and the frustration that comes when your stock media player won't play that video you just spent hours downloading. This is where open source players show their worth. Players on this list carry a massive amount of codec's that give you the ability to play just about any video file and include specialized features that are nowhere to be found in Windows Media Player, Real Player, and QuickTime.
Top 3 open source media players that should replace your stock player.
Num Product Best Features
1 VLC Plays more video files than most players: Quicktime, AVI, DIVX, OGG, and more.
2 Media Player Classic
Compact, but powerful media player. Plays anything under the sun. No install necessary.
3 Mplayer Similar to VLC. Plays loads of video formats.
VLC – This player has become the go to program for most people when no other media player can recognize the file. Honestly, I think this player should come packaged with any torrent download so I don't have to explain to my friends why their video won't play, just download VLC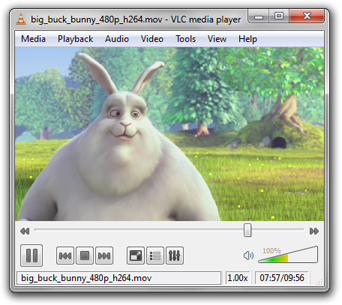 Media Player Classic – It provides most of the same codec's as VLC and provides a familiar interface for most. Media Player is possibly the most solid player when it comes to playing HD videos. Were Windows Media Player, VLC and nearly all other players fail to play a HD file without skipping frames, Media Player Classic seems to pull off quality playback were others can't.


Mplayer – Mplayer is a slightly less known player which also comes with a "play anything" reputation. In addition, this program gives you the ability to save streaming content, such as YouTube videos, to a file with a plug-in called MEncoder. This player provides all the basic functions of a media player in a nice simple interface.